*****
CRUISING FROM NEW YORK CITY
            Queen Mary 2's
Trans Atlantic Crossings
Sailings through Europe, The Baltics
2014 World Cruises & More
                    *****
           Norwegian's Newest & Best
                      BREAKAWAY
                   *****
DON'T WANT TO GO SAILING  BECAUSE
      IT IS WINTER AND COLD AND YOU NEED TO GET AWAY
VISIT THE CARIBBEAN
 ANTIGUA
 SANDALS
JUMBY BAY
 BAHAMAS
 THE OCEAN CLUB
 ATLANTIS
BARBADOS
SANDY LANE 
THE COLONY CLUB
THE FAIRMONT
THE HOUSE
DOMINICAN REPUBLIC
PARADISUS - PALMA REAL
 HARD ROCK
 CASA DE CAMPO
TURKS & CAICOS
 GRANSVOORT
 VILLA RENNAISANCE
 THE GRACE BAY CLUB    
                 THE REGENT GRAND
                                        *****
                          SANDALS
COUPLES CAN EXPERIENCE THE ALL INCLUSIVE PACKAGES OFFERED BY
             Luxury Include Vacation
           FOR TWO PEOPLE IN LOVE
Come experience the very pinnacle of luxury all-inclusive excellence with Sandals' Caribbean vacations. Sandals delights couples in love with supreme vacation packages at luxury resorts in St. Lucia, Jamaica, Antigua, the Bahamas, Grenada and Barbados, featuring gourmet candlelit dining for two, gorgeous tropical settings and some of the world's most exquisite beaches, where golf and scuba are included. If you are planning a wedding, Sandals is the leader in Caribbean destination weddings and honeymoon packages.
Seaside Gardens
on a Halcyon Beach
Nestled along a stretch of unspoiled coastline, Sandals Halcyon Beach is built naturally into the environment. Classic island architecture is designed to bring the outdoors in and no building is taller than the highest palm. Gardens of vibrant ginger plants, birds of paradise, and exotic fruit trees surround irresistible pools, creating a backdrop of awe-inspiring beauty.
Caribbean Grande Luxe
Tucked away behind garden fronds and cascading vines dotted with tropical flowers, these well-appointed rooms offer hints of an ocean ...
Beachfront Grande Luxe ...
From unparalleled beach vistas to the tranquility of nature's touch, these rooms are nestled in the heart of a natural ...
                 THE CARIBBEAN WITH SPA

NOT A COUPLE BUT STILL WANT TO EXPERIENCE THE ALL     INCLUSIVE AS A COUPLE - AS A SIGNLE OR WITH A GROUP OF FRIENDS

A WONDERFUL AND RELAXING SPA HOLIDAY                

AS A SINGLE (you won't be alone and you will have a great time)

                 La SPORT - ST. LUCIA

 
 
                                      

*****
                  

SAN JUAN - PUERTO RICO
                            THE VANDERBILT HOTEL
NEW and RESTORED TO THE ELEGANCE OF THE 1940's  AND ABSOLUTLY BEAUTIFUL
                        (FORMALLY THE CONDADO BEACH HOTEL)
                *****
WANT TO SAIL THE HIGH SEAS ON LARGE
         SHIPS OR ON SMALLER SHIPS
                             *****
                          Experience The Many Wonders
                                            of
                                     Queen Mary 2's
                     Queen Victoria & Queen Elizabeth
                                        Trans Atlantic Crossings
                               Sailings through Europe, The Baltics
                                    2014 World Cruises & More
                              *****
                           DISCOVER THE YACHTS OF SEADREAM
                                

YACHTING NOT SAILING
COME DISCOVER AND EXPERIENCE THE OF YACHTS OF SEADREAM IN THE CARIBBEAN 
       

                       
                 SEADREAM
       EUROPE & CARIBBEAN SAILINGS
                   Seadreams I & II
               *****
           Private Yacht Crusing
                            COMPAGNIE DU PONANT
              *****
               VARIETY CRUISES
              *****
  Discover Europe By River Cruising
SEENTHE MAJOR EUOPEAN PORTS OF CALL 
     Go inland and cruise to see the really
great and magnificant cities you missed
        while on the larger cruise ships 
                                     *****
                     2015 BRITISH OPEN AT ST. ANDREWS BY SEA

  14 Nights | 7 Rounds | Attend the Open at St Andrews | 4 - 18 July 2015
                                        HOLD YOUR SPACE TODAY!
 The 144th Open Championship will be hosted by the incomparable Old Course in July of 2015. It will be the 29th Open played at St Andrews and it will be a sight to see in more ways than one.
If you would like to assure your attendance with the first choice of our best space, we are now accepting reservations confirmed with a fully refundable deposit of only $500 per person. We will follow up on a first come / first served basis when final details and pricing are available.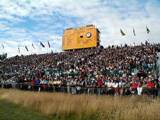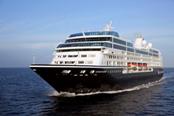 *****
OCEANIA CRUISES
                         MARINA
 

 

 SMALLER & INTIMATE CRUISING

Experience The Very Best - Yachting Yoyages

                *****

         Discover The Yachts of

                 SEABOURN

                  The Greek Isles

               *****

 

 

 

 

 Sea Cloud Cruises Yachts 

 

 

 

  

                                             The Natural Wonders

                                                             of

                                                      Costa Rica

 

Costa Rica boasts magnificent national parks and undisturbed natural paradises. A rich variety of flora and fauna can be found on walks through the treetops, on boat and kayak trips that take you deep into rainforests or onto wide open beaches. Numerous national parks, untouched rain forests, rare animal species and beautiful gardens offer unforgettable experiences. Interesting naturalists and lecturers accomppany you add to your unforgettable Costa Rica voyage aboard Sea Cloud. Take a moment and enjoy our breath taking video on Costa Rica!

 

                                           Sea Cloud Cruises Yachts 

                             *****

                     WANT A SMALLER SHIP EXPERIENCE

                              SILVERSEA CRUISES

 

                                                       SILVER SPIRIT

                                                        SILVER WIND

                                                      SILVER CLOUD

                                *****

                          OCEANIA CRUISES

                                              MARINA

                             *****
WANT SOMETHING SPECIAL AND
DIFFERENT FOR
SPRING OR SUMMER
GO TO SCANDINVAVIA
The Nimp Hotel in Tivoli Gardens - DENMARK
*****
VISIT BERGEN, NORWAY  AND BEYOND
                                
                                        The Opera Farm
         
 
 

           9:30 PM SOLSTRAND - "Pardise found..." outside Bergen Norway

                     *****

                The Ritz - London

                         

                     *****
                                                       *****
 WANT 3 TO 5 DAYS OF SHOWS, FUN AND
      MAGIC BUT NOT IN ATLANTIC CITY
                 *****
  SPEND THAT LONG AWAITED 3 DAY WEEKEND
           VACTION IN  LAS VEGAS
Remember
What happens in Vegas stays in Vegas
BUT ASK YOURSELF
What is the only thing that doesn't stay in Vegas?
Telling friends and family what a great time you had!!
AT ONE OF THE SMALL AND INTIMATE HOTELS such as
MANDARIAN ORIENTAL - THE FOUR SEASONS - VADARA
OR AT ONE OF THE LARGER HOTELS such as
MGM's The Hotel & The Signature
Bellagio 
Wynn
              *****